Your car, truck, trailer or boat can be the perfect medium to communicate your message to an almost captive audience. Design and installed correctly, today's vehicle signage is both attractive and effective with the added bonus that it is easilt removed at trade-in time. Discuss the advantages of vehicle signage today with Port Macquarie Sign City Plus.
---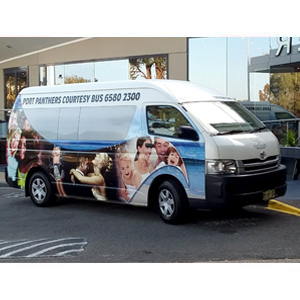 A moving billboard for your business. Your vehicle is one of the most powerful advertising tools. Every day, your car or truck is seen by thousands of potential customers, often in situations where your message is the only entertainment available. Modern signage techniques add colour, style and information without detracting from resale value come trade-in time. From one way vision on the rear window to extensive vehicle wraps, Sign City can do it all.
When it comes to vehicle signs in Port Macquarie, call Sign City Plus first.
---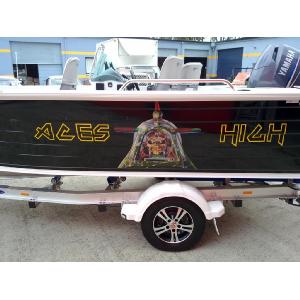 Personalise your dream! Boats are more than just a vehicle, they're a reflection of your attitudes, tastes and lifestyle. Add some personality and fun to your boat with quality signage from Sign City Plus. From rego numbers to hull wraps, Sign City Plus can do it all.
---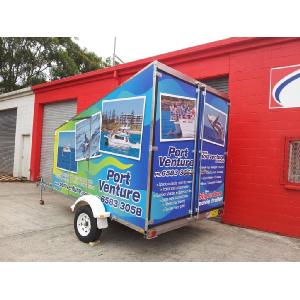 Look good while your equipment does the advertising. Trailer advertising can be a cost effective form of advertising for your business. Your message is uninterrrupted by handles and windows so artistic freedom is much greater, and your signage investment lasts longer. Call for more information.
---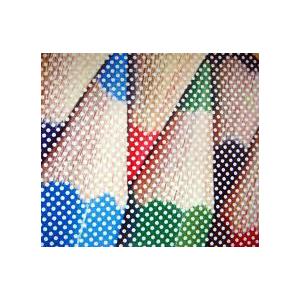 Image from the outside, almost invisible from the inside. One of the most popular signage solutions in recent years, one-way vision the ability to place a rich colour graphic on the outside of a window while using perforations to maintain almost complete transparency from the inside.