Perfect for displays, expos, trade nights or even a feature in a foyer, portable walls are available in a size or configuration to suit all needs and budgets. Port Macquarie Sign City Plus are experts in display walls and all kinds of event signage.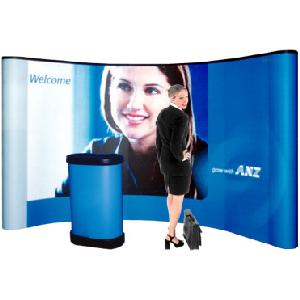 Fast and attractive. Great for trade exhibitions and Expos. Available in curved or straight styles with three or five panels, the frame expands to full size in seconds and when you're finished, it all fits into one carry case on wheels that converts into a counter. Ship around the country wherever you have your next promotion.
---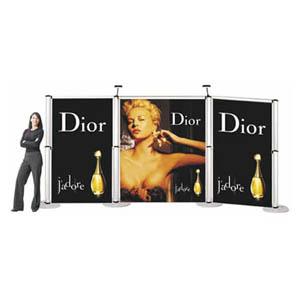 Fits your height and space shape.
• High impact low cost. Great for your next trade show or exhibition.
• The Expo Easy can span from 1.2 m wide up to whatever width you desire.
• The horizontal graphic sections come in 1 metre wide sections or 1.5 m wide sections.
• Simply roll your graphical print up and down like a blind. Interchange your graphics.
• Packs into neat carry bags.
• The height can vary form 1.5 m high up to 2.1 m high.
• Print single or double side. Halogen lights are included in the package to add that professional finish.
---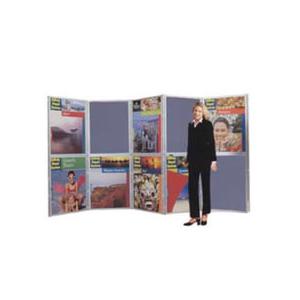 Change it to suit your mood, space and products. Attractive, fast and simple to erect, message versatile and space conformable, the clip panel system is a great alternative when exploring display wall choices. Need to change the message? No problems, just change in the appropriate panel, display space a difficult shape? No problems, just change the shape of the wall. Panels can be printed with your choice of graphics and even supplied with a blackboard or whiteboard panel for those clearance specials.